Busselton Lifestyle Village
Escape the city with our lifestyle village in Busselton
Have you had enough of the busy city life? Are you looking for a quieter community with a more relaxing, yet active lifestyle? If you're too young, fit and healthy for a retirement village then our lifestyle communities are just for you. At National Lifestyle Villages, we promote active and healthy lifestyles. Unlike traditional retirement villages around the Busselton area, our average Lifestyler age is 60, an age that is extremely low when you consider that retirement homes typically cater for an average age of 80 or over.
Our Lifestylers escape the everyday and relax in a community filled with like-minded people all year round. If you are over the age of 45 and looking to escape the hustle and bustle of life in the city, contact us today!
It's the neighbours here that are great and that are always looking out for you.
Lyn and Bob
Enquire now
Reserve your lifestyle today with a minimum $500 deposit
5 minutes from the town centre
Close to various shopping, dining and entertaining areas
2kms from the beach
Golf course just minutes away
AddressBusselton Lifestyle Village, Leeuwin Boulevard, West Busselton WA, Australia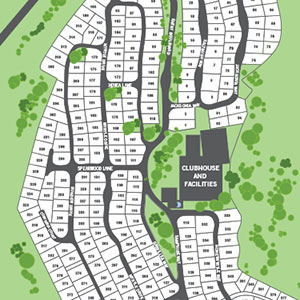 Download the Busselton village map
What our lifestylers say about Busselton
"

Rick and I have just had the grandkids for a week and our feet have barely touched the ground

"

Rian and Rick
Rian and Rick
Rick and I have just had the grandkids for a week and our feet have barely touched the ground. The kids thought they were in a holiday resort with the beach so close, cafes, restaurants and so many other attractions, all within five minutes walking distance.
"

Busselton Lifestyle Village is perfect and I'm so happy to be here

"

Anne Parker
Anne Parker
Busselton Lifestyler, Anne has lived all over the country in a range of similar village communities. But according to Anne, nothing compares to the coastal charm of Busselton.
Perfect home
Anne selected a 1-bedroom, 1-bathroom Sussex home and comments that it is so beautifully designed. "From the front it looks like a quaint little 1900s worker's cottage, but once you get inside, it's so vast and well laid-out."
Plenty of storage
"The storage is brilliant. There's a laundry with an ironing board facility and broom cupboard, a wall-to-wall robe in my bedroom and plenty of cupboards in my galley kitchen."
Friendly environment
"The sales ladies often show prospective buyers through my home and I am very proud of that."
"I have lived all over the country, in various (non-NLV) village communities of different sizes, and Busselton Lifestyle Village is just the right size."
"The management team is lovely, you can talk to them and they treat you like family."
Great location
"We have a brilliant position right next to a park, there is a bike and walking track nearby and I love the access to Busselton town and the beach, which are just 2kms away."
"

It's the neighbours here that are great and that are always looking out for you

"

Lyn and Bob
Lyn and Bob
We were in Wanneroo and we wanted to downsize. We have got a big van and we were looking for a sea change – and my twin daughters are in Bunbury. We did all the research and looked at the Joondalup and Mandurah villages. We looked at putting a park home on caravan parks, but they have not got the security.
Here we can go away and not have to worry. We had alarms in Perth, but you still panic a bit when you go away. It's the neighbours here that are great and that are always looking out for you. And with a house in other places, for insurance you have to be in it for a number of months of the year, or you have to get a house-sitter. Our house in Perth sold very quickly and it freed up some money, although Bob is still working. We also needed an area for the caravan, which we have got and it is secure.
The village has a nice community feeling. The neighbours are excellent, which isn't always the case in the suburbs. We have had friends go into the Joondalup village and they couldn't believe the social life. We have morning teas for the ladies, we are knitting for charity and we have got a bus. The village management here are like family – they really are.
Lifestyle & Facilities at Busselton
BBQ Areas

Billiard Tables

Bowls Green

Caravan & Boat Storage

Clubhouse

Darts & Pool

Family Centre

Gym

Heated Indoor Swimming Pool

Internet Kiosk

Library

Mini Golf

Off-leash Dog Park

Outdoor Entertaining Areas

Outdoor Pool

Sauna

Spa

Tennis

Squash

Vegetable Garden

Village Bus

Walking Trails

Workshop
This looks great, right?!
Let's talk about it!
Call Graham Alp on
Contact Us
Get a free info pack